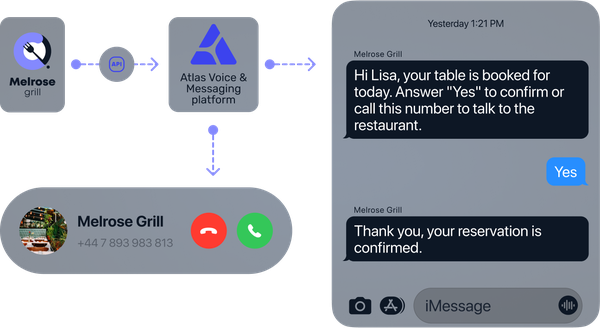 Boost Business
Communications
with our Voice
and SMS API
Integrate our Voice and SMS APIs to your application to automate and personalize the interactions with your customers.


SMS OTP

SMS Reminder

1 way SMS automation

2 way SMS automation

Voice SMS
Direct Connections
to Mobile Operators

With our MVNO status and direct voice and SMS connections, we eliminate intermediaries, allowing businesses to work directly with the operator and at the best price. . Experience enhanced reliability, faster message delivery, and greater control over your communication processes.
Robust Voice
and SMS APIs
We've built strong and scalable APIs for seamless integration with your mobile applications, web services, and more. Leverage our APIs to effortlessly send and receive messages, integrate voice functionalities, and streamline communication with customers.
Cloud-Based Services
with Virtual Phone Numbers
Our cloud-based services feature mobile, landline, and shortcode numbers. Establish a local presence and automate transactional SMS through your applications. We'll manage the delivery of your calls and SMS and calls
Discover the potential of
SMS APIs for your business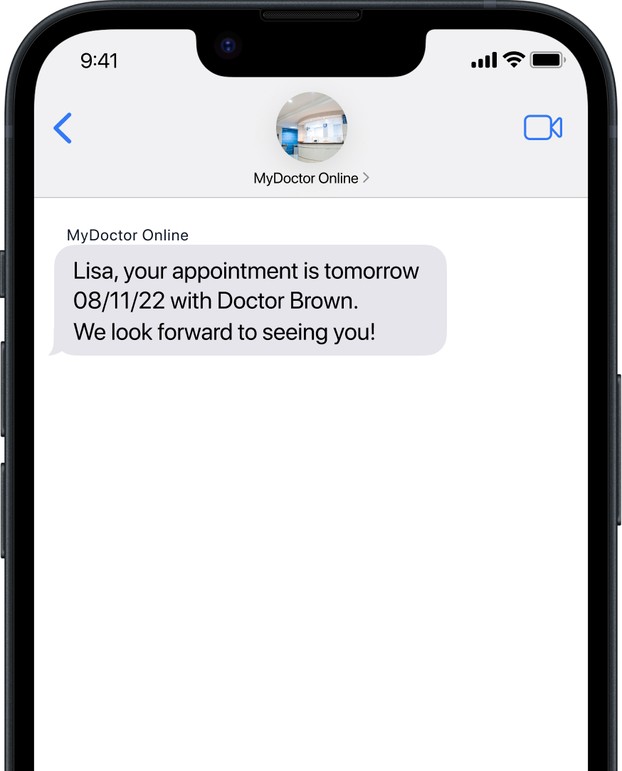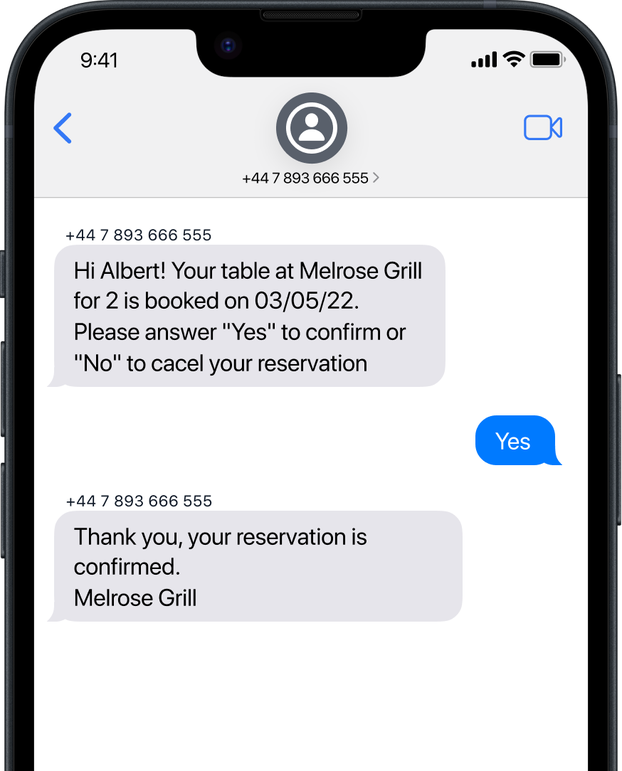 Protect your business from unauthorized access and ensure secure transactions with our SMS API for Authentications. Atlas' SMS API offers seamless integration, enhanced security, and real-time delivery, enabling you to send OTP (One Time Password) SMS for new registrations, passwords resets, accounts recovery, purchase confirmations and much more.

Boost your customer satisfaction and reduce no-shows with our APIs for automated SMS reminders. Send (bulk) SMS reminders with Atlas' SMS API, you can count on completely customizable and real-time delivery reports of messages to monitor your performance.

Send SMS reminders to your customers and make sure to receive their confirmations. Improve your customer engagement with the 2-way SMS Confirmation functionality on virtual phone numbers. Receive instant confirmations, run SMS surveys, reschedule appointments, run customer support, streamlining operations and increasing customer loyalty.
Just a few lines of code to build your SMS APIs
You can use our reliable and scalable developer REST APIs to send and receive large volumes of SMS messages across conversational SMS, customer alerts and enable authentication codes. Each message is identified by a unique random ID so that users can always check the status of a message using the given endpoint.
Deliverability insights
Gain valuable insights into the performance of your outgoing SMS messages with real-time deliverability reporting. 
Real time balance check

Maintain uninterrupted communication with balance APIs to ensure you never run out of credits
GDPR compliant

All the data treated is GDPR compliant, as an operator Atlas Communications commits to be fully compliant with the regulation and data protection.
Get started in minutes

Begin your journey in just a few minutes. Our intuitive API and developer guides, allow you to swiftly move from concept to execution with ease.
Use SMS for all
your needs
Add Voice capabilities to enrich your SMS services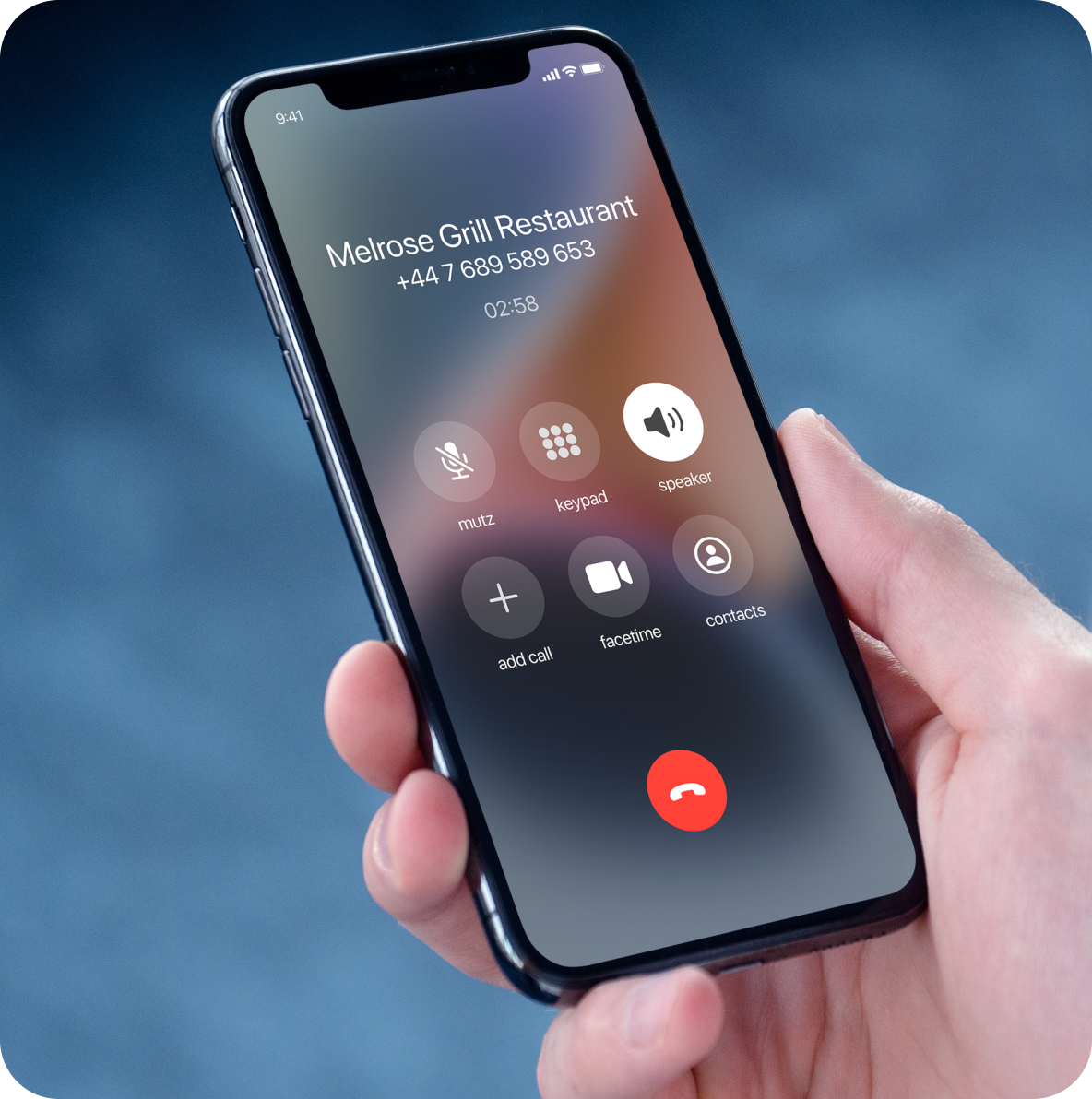 Add voice services to virtual phone numbers
You can now add a voice layer and seamlessly make and receive voice calls directly from your virtual phone number. We make sure to route the call to your voice infrastructure via SIP protocol
Call forwarding
While engaging with your customer with SMS messages, let them reach your service by dialing-in the number they have received and SMS from. We simply transfer their call to the line of your choice.
Virtual Number API FAQ
A virtual number is a phone number that is not tied to a physical SIM card or specific location.wether it is a mobile or geographical number It is used to send and receive SMS but also make and receive calls. allowing businesses to have a local presence in different regions or countries without the need for a physical office or phone line.

MVNOs are telecom operators  that don't actually own the wireless network infrastructure belonging to the main historical operators they are directly connected to. From a regulatory perspective, MVNOs get a telecommunication license from by the National Regulatory Authority of each country they operate (such as ARCEP in France or Ofcom in the UK) to run and manage their customers' voice and SMS services. . Traditionnally, MVNOs enable voice and SMS connections to other telecommunication providers, while Atlas Communications has developped its voice and SMS APIs for end-customers running their mobile applications and webservices, cutting the intermediaries in the chain between the end customer and the operator. 

Yes, it is entirely possible to integrate voice services into our SMS API via SIP protocol. You can also allow SMS recipients to call back the sender's number for example with call forwarding. This feature allows the end-user to call the organization from which they received the SMS, thus increasing their engagement through two-way voice and SMS communication. 

SMS API pricing is based on the actual consumption of SMS sent. This means that customers are only charged for the SMS they actually send through the API.

No, the use of our SMS API is charged only on the basis of SMS consumed, with transparent and predictable rates for each SMS sent. We do not charge any setup fees or monthly fees for using our API. In addition, we offer free API integration to make it easy for our customers to use.